Know what? Our classic Jersey Italian Gravy is made with 100% fresh vine-ripened tomatoes which gives it that natural sweetness you'll never forget. We never, never ever, make the gravy from concentrate, puree, paste or any cheap stuff like that. We make it the real old fashioned way. 100% all natural. No added spices and only 5 ingredients.
Ingredients: Vine-Ripened Tomatoes, Oil Blend (Canola Oil, Extra Virgin Olive Oil), Onions, Cane Sugar, Salt.
100% Natural
Jersey Italian Gravy is an all natural, authentic, pure, wholesome, delicious tomato product using only 5 ingredients, yet packed with flavor.
We never use tomato concentrate, puree, or paste. 
We don't add any preservatives, artificial flavors or spices so you get a  wholesome sauce bursting with nothing but nature's richest goodness.
Shop All Flavors
Like Nonna Used to Make it
Authentic, old-fashioned goodness-never any shortcuts. Slow-cooked in small batches for over 6 hours, our sauces have the perfect balance of sweetness, acidity and a hint of garlic.
Made from vine-ripened tomatoes, and screaming of rich, rustic flavour, every jar promises a hearty family-style meal that your family and friends will rave about, coming for seconds, thirds and fourths.

More About us
Versatile + Convenient
These aromatic, hearty sauces are a must-have staple for any home cook who appreciates good food.
Use our sauces tossed over steaming pasta with a sprinkling of parmesan, use them as a base in your meat dishes, or devour them by the spoonful - straight out the jar. (Shhh! We won't tell)
A must-have for any home cook who values convenience, but refuses to compromise on quality or flavor.
Customize Your Order
Rich, Authentic, & Wholesome, All in One Bold Jar
Includes:

6 Pack
 

2 jars of Classic, 1 jars of Tomato Basil, 1 jars of Vodka, 1 jars of Arrabbiata and 1 jars of Pizza. 

 

12 Pack

3 jars of Classic, 3 jar of Tomato Basil, 2 jar of Vodka, 2 jar of Arrabbiata and 2 jar of Pizza. 

 
About Us
Hi, I'm Carlos, the founder of Italian Jersey Gravy. After years as a corporate executive, I swapped my navy tie for a tomato-splashed apron, and set out to create the magical taste of my childhood pizzeria. Now, you can also enjoy the hauntingly delicious famous "Italian gravy" in your own home, turning everything it touches extraordinary.
Read Our Story
- BROSTRICK -
"Jersey Italian Gravy Is Literally The Best Jarred Tomato Sauce I've Ever Had In My Entire Life And Is Basically Better Than Any Sauce I've Ever Had In Any Restaurant In The History Of Forever!"
Awards & Magazines Are Nice, But Our Favorite Place To Be Featured Is In Your Kitchen. Join Our Thousands Of Delighted Customers, Chefs, And Caterers Who Just Can't Get Enough
It's like someone stole my recipe!!! I'm 81 and have made my mother's recipe that she received from her mother from Sicily! This actually tasted like my childhood-simple & delicious!!!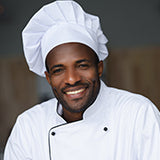 I almost never leave reviews but this time I need to share! As a caterer and certified foodie I'm always looking for the next best sauce-it can make or break your dish... And I gotta say, I think this is it! From the aroma to the bright stand-out flavors, jersey Italian gravy is simply fantastic! I couldn't recommend it more highly! Do yourselves a favor and give it a try, you won't be disappointed!!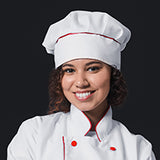 Oooohh my lawd-this sauce is so good!!! The. BEST. SAUCE. I've ever got in a jar, hands down! Wow! Wow! Wow!